...I've got loads of pictures under the cut from my trip to Whitby. And I mean a LOT - over 20, in fact. So it's probably not very dial-up friendly. Some of them are also very big and refused re-sizing...It was a very beautiful place and the North Yorkshire Moors, which the bus went through, are breathtaking. No pics of those though as I don't think they would have been very good through the window. Next time I go, I will jump off the damn bus even if I end up stranded somewhere...





The lovely beach.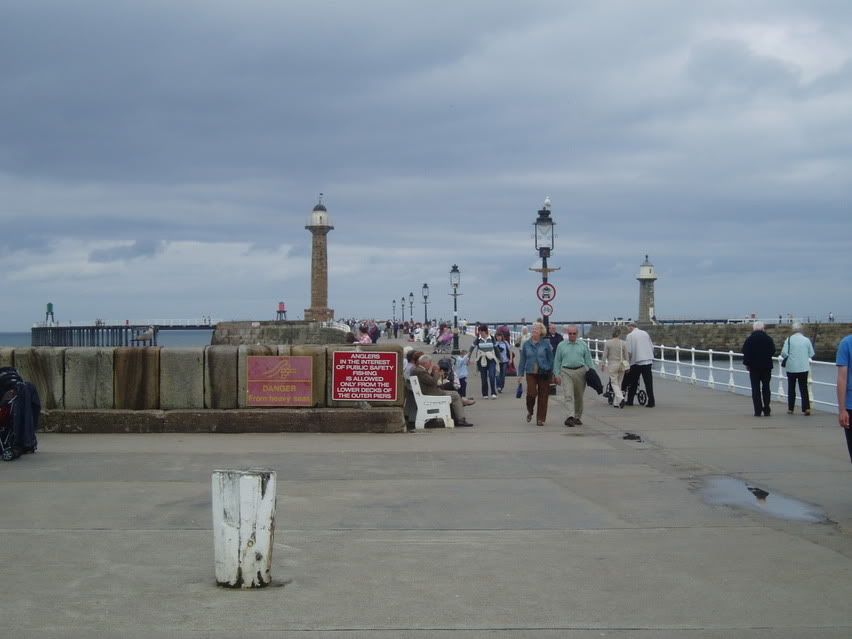 The pier.



A steamcar called Elizabeth:)



Captain Cook Memorial



Captain Cook again...with a bird on his head.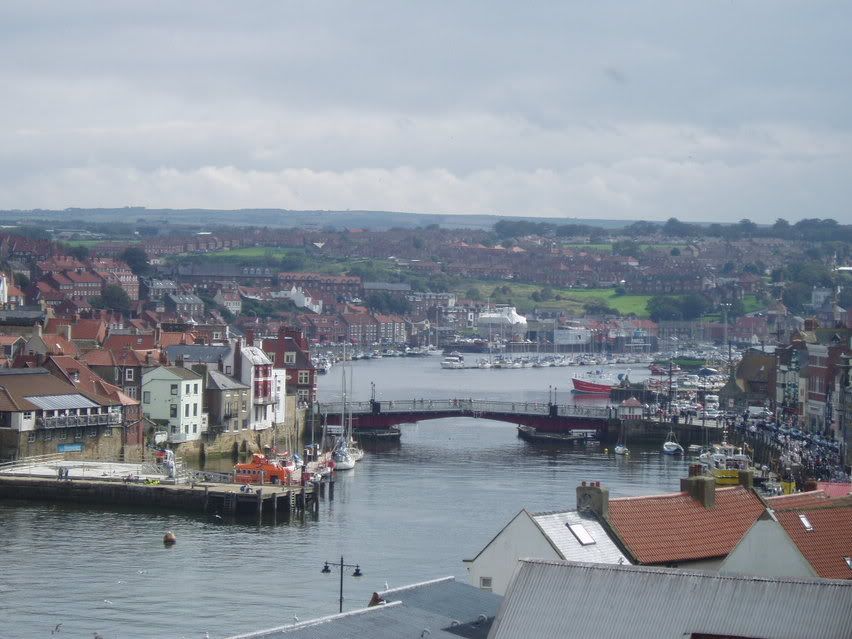 The town from a very high place.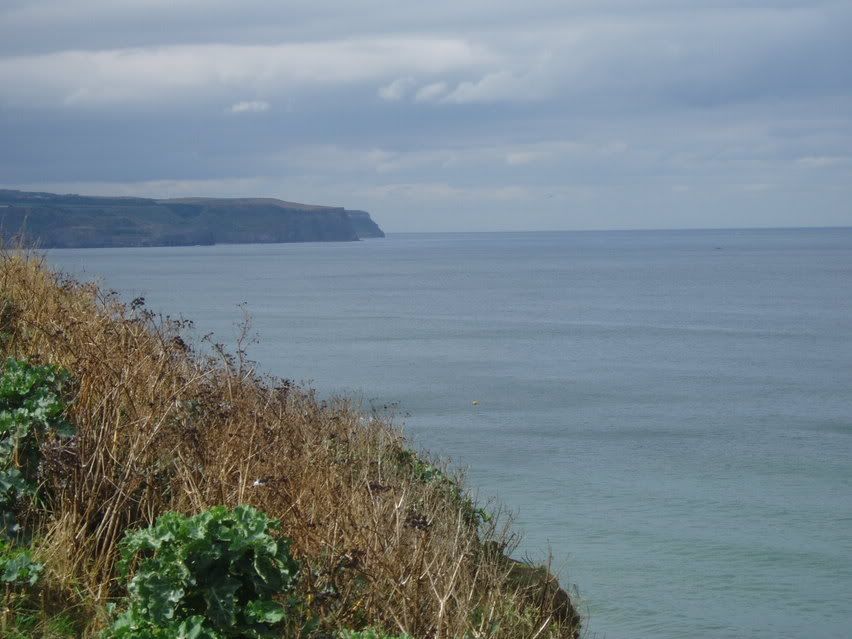 The sea...just because I love it.



The pier and lighthouse.



Eh...a random bird?:)



Another view from high up...



Captain Cook's ship - well, a replica of course. I had a nice little trip on it, feeling like a cast member of The Pirates of the Caribbean!



The ship again.



St. Mary's Church.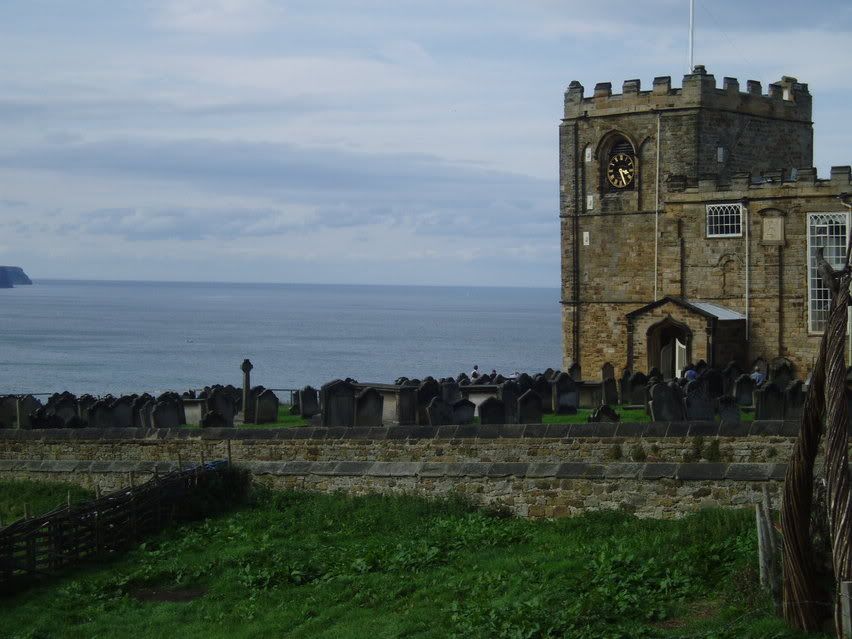 The church again...it was in a very nice location.



The cemetery of St. Mary's Church.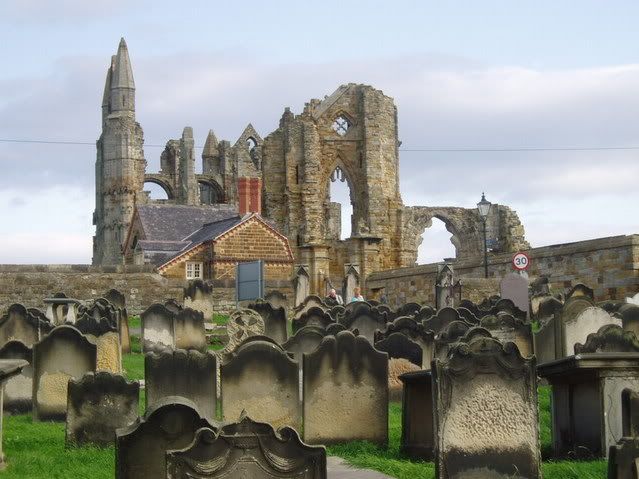 The ruins of Whitby Abbey.



An interesting statue...



Another view from high up...lots of stairs to get there!



Sheep!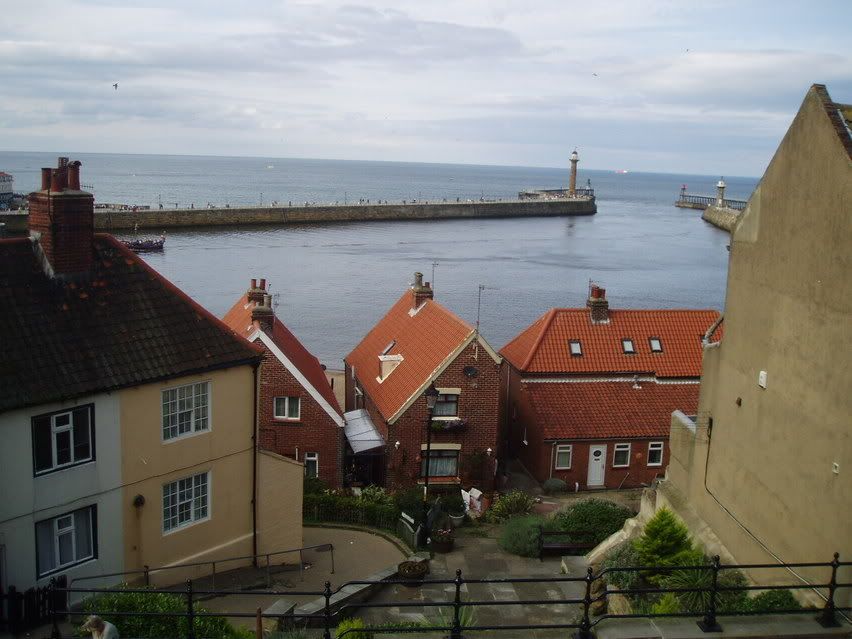 I would pay a LOT of money to see this view every morning...



Another pirate ship down in the town centre.



They sell a lot of fudge in Whitby...and of course I had to buy some...*is nauseous*