I finally have pics for you guys - had to burn them on a CD and take the CD with me to an Internet cafe. There are lots of them so I'm going to split them in two entries. This one has some general Sydney pics and beach pictures. The other one (whenever I manage to post it) will have pics from Taronga Zoo and some from the Sydney Aquarium.
It's gorgeous out today - blue cloudless skies and almost 26 degrees Celsius. Very nice. I took the day to myself as the Norwegian girls went to the beach and I've kind of had enough of it already for now. I'll probably explore the Botanical Gardens a little more and stuff like that. We'll see.
Anyway, on to pics.


The Sydney "icons".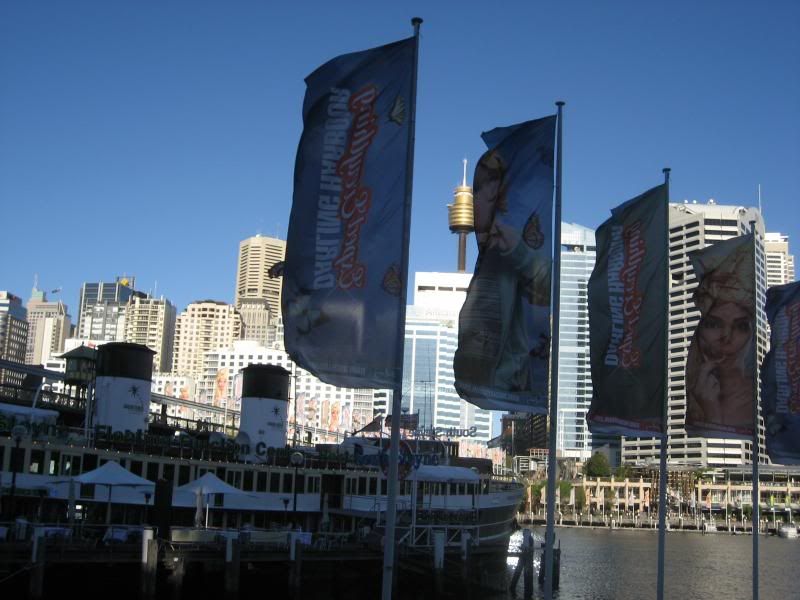 This is from Darling Harbour where we had dinner on the first - or the second - evening in Sydney. Oh, the jetlag...
The famous Harry's Cafe de Wheels, where the walls are papered with pics of celebs who have dined there.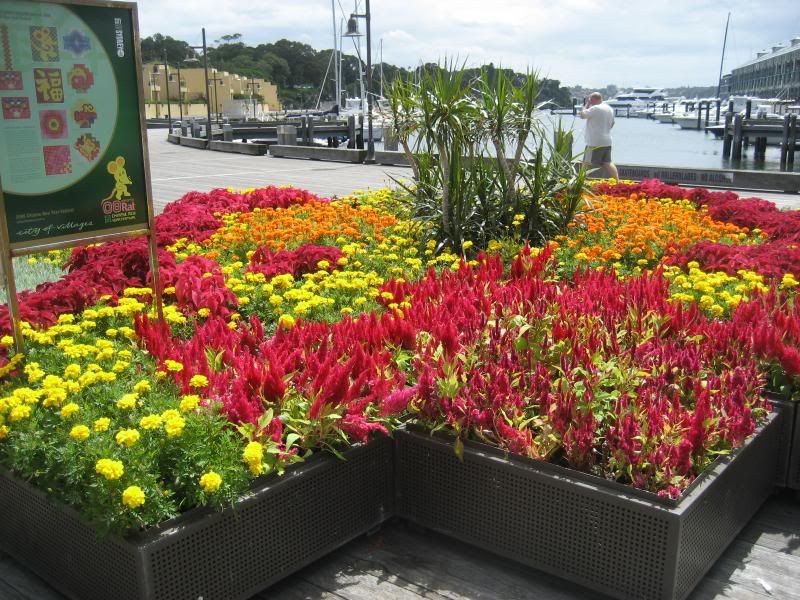 Pretty flowers at a nearby harbour - I believe it's Woolloomooloo. That is such a funny word.
Entry to the Royal Botanical Gardens.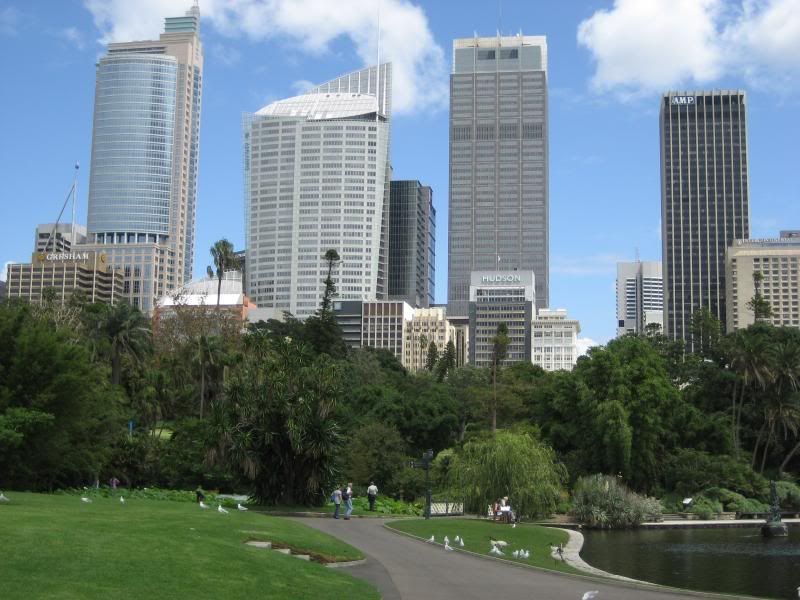 The gardens.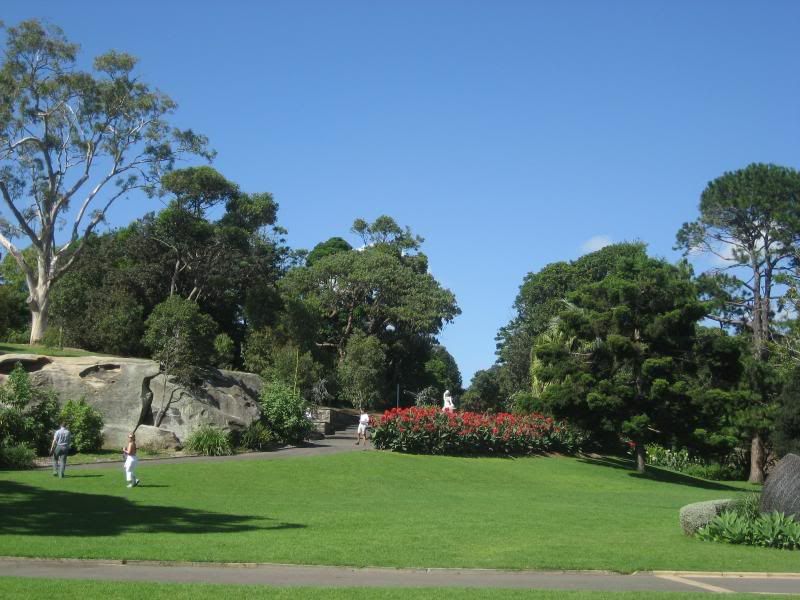 The gardens again...
Flying foxes hanging in the trees. Kind of gives a new meaning to the expression "just hanging around":)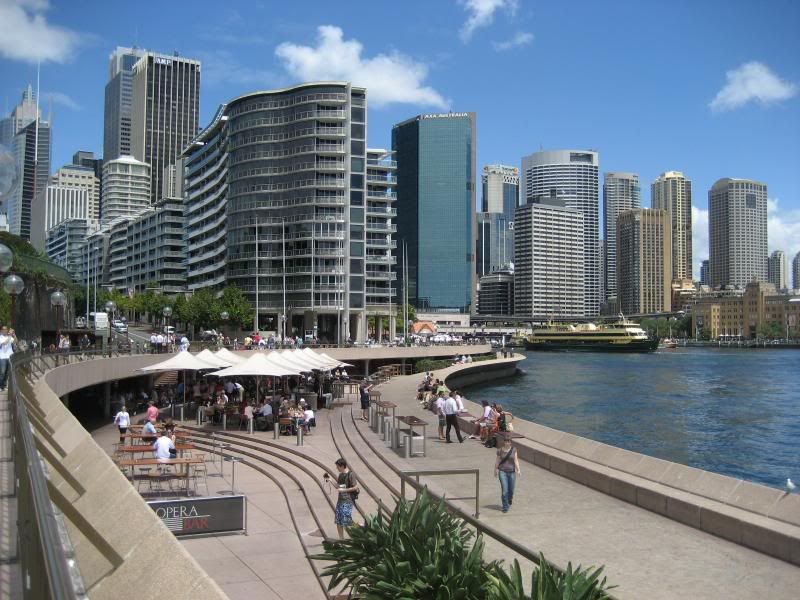 Circular Quay.
Elizabeth Bay.
The El Alamein fountain at Kings Cross. Yeah, Australia is pretty damn far away...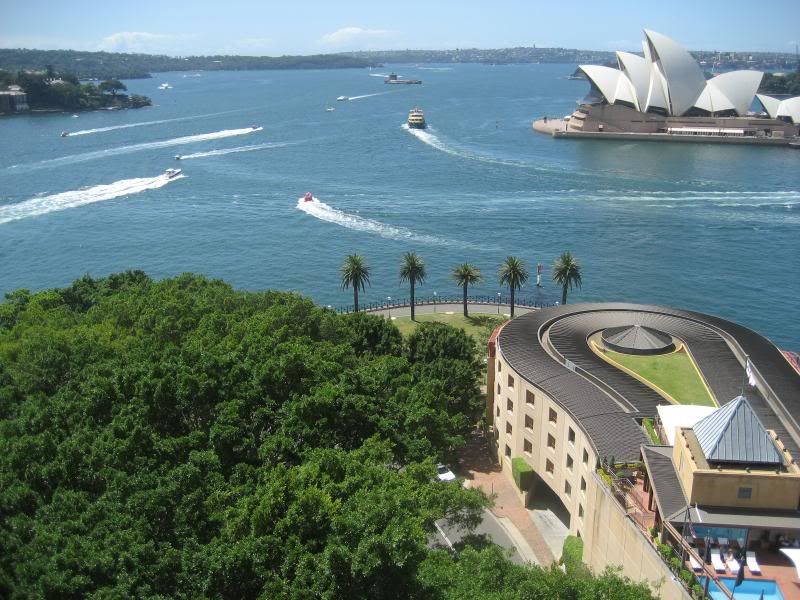 A view from the Sydney Harbour Bridge.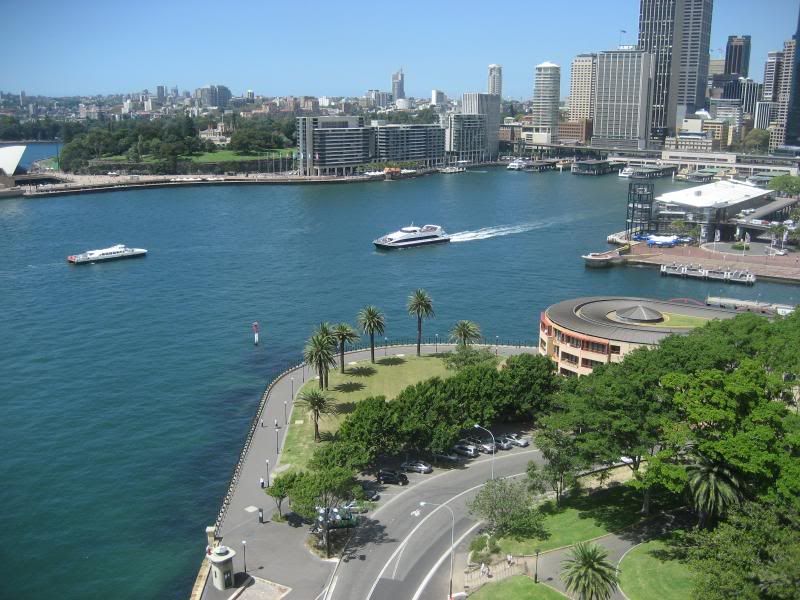 Another view towards Circular Quay.
The Opera House from the bridge.
North Sydney. I reckon that would be a nice place to live, at least view-vise.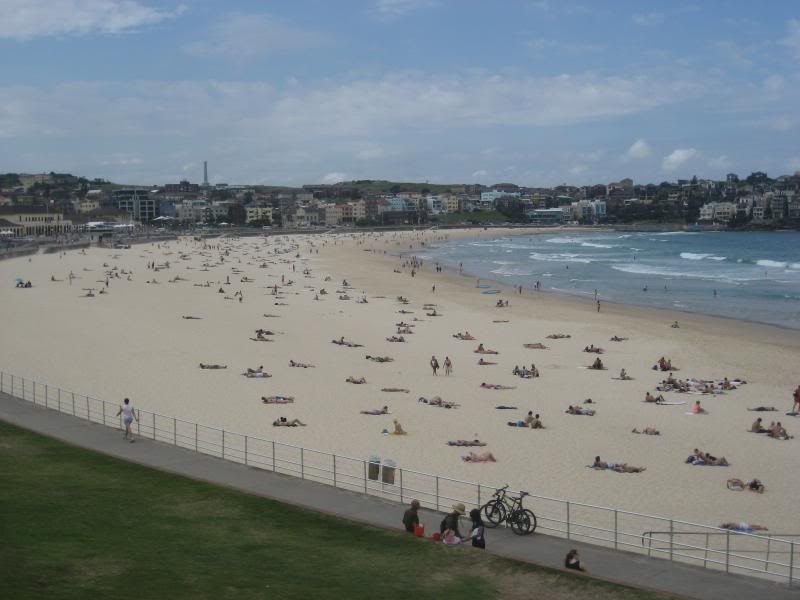 Bondi Beach.
Just had to take a pic of the sign...:)
A crazy fisherman at Bondi...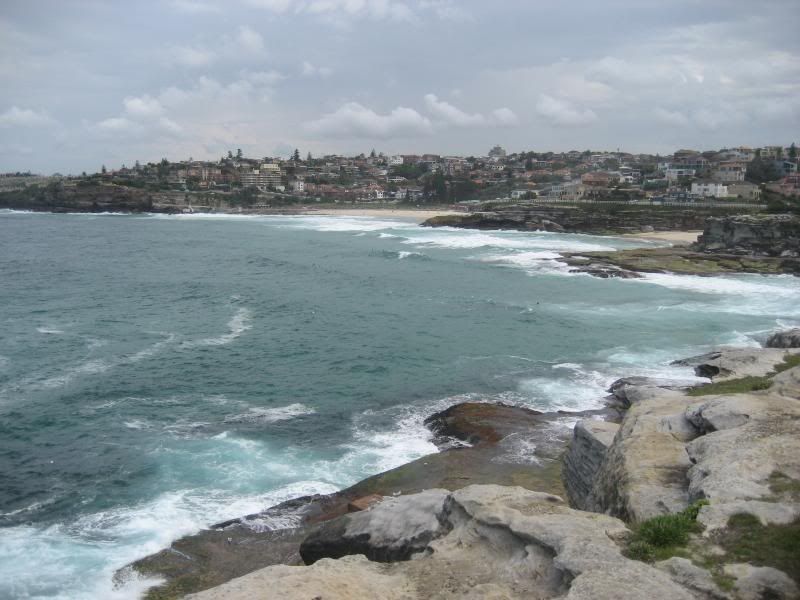 Beaches along the scenic walk. These are Tamarama and Bronte.
An ocean view - just because I love them:)
Manly Beach. No swimming there yesterday - the waves were massive.
Sunbathers at Manly.
Manly kind of reminded me of Venice...it was very, very nice. Eva and Christina (the two Norwegian girls in my room) are going to be living there for four months, the lucky ones...